PhD defense of Camille
Camille Pestiaux successfully defended her PhD thesis on the 25th of September, 2023.
Her thesis was about "Advanced X-ray-based 3D microstructural characterization of the heart and heart valves."
Congratulations Dr. Pestiaux and good luck in your future adventures !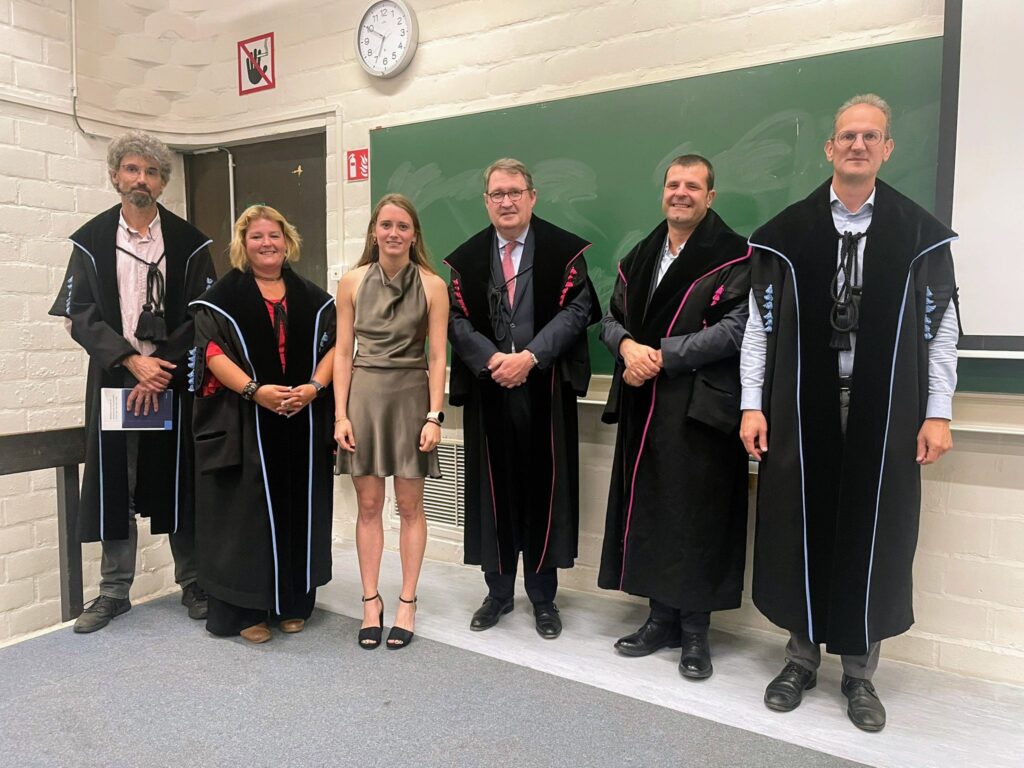 ICTMS 2022 in Grenoble
The ContrasT Team was present at the 5th International Conference on Tomography of Structures and Materials in Grenoble in June 2022. Grzegorz, Camille, and Lisa presented their work. They look back on a very successful conference with interesting talks and poster presentations and a visit to the ESRF.

---
Belgian Research in Europe
An article has been published on our research team in the magazine "Belgian Research in Europe"
Be sure to check it out: http://www.belgian-research.eu/ (p. 160-161)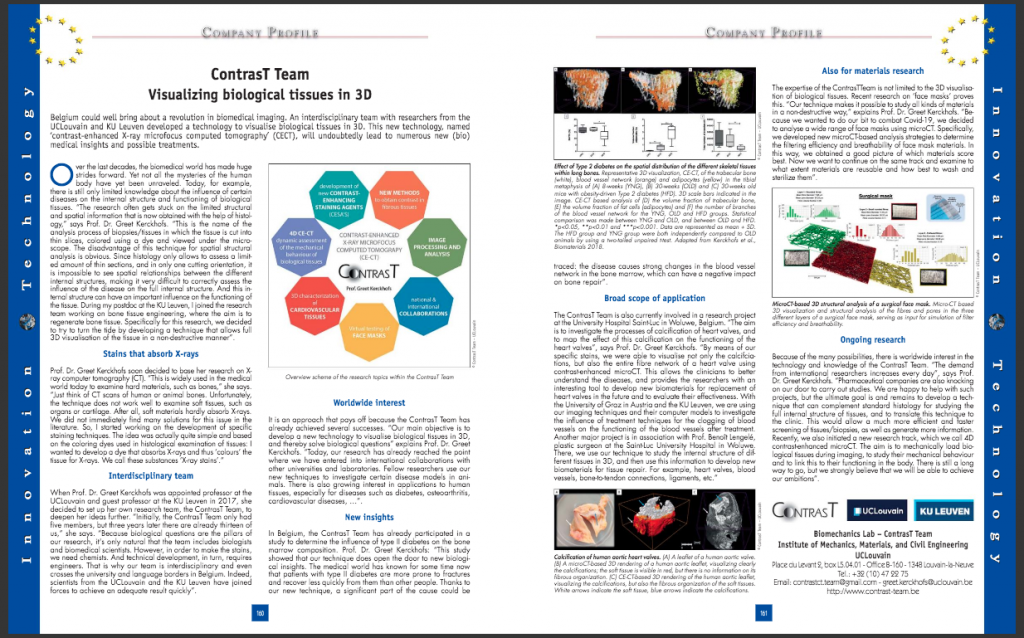 ---
New paper (02/02/2021)
We are pleased to announce that a new paper has been published within our group! Micro computed tomography with and without contrast enhancement for the characterization of microcarriers in dry and wet state was published in Scientific Reports and is available at: www.nature.com/articles/s41598-021-81998-8
Congratulations to Sébastien de Bournonville !
---
Paper accepted
We are very proud to announce that our paper on the use of Polyoxometalates as contrast-enhancing staining agents has been accepted! Congratulations to Sarah Vangrunderbeeck and Sébastien de Bournonville, joint first authors of the paper. https://www.sciencedirect.com/science/article/pii/S1742706120300532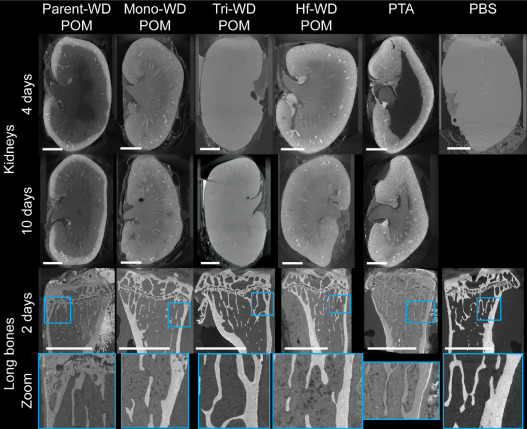 ---
BSTE 2019
The Contrast team was present at the Belgian Symposium of Tissue Engineering in Hasselt this year. We heard some inspiring talks by the keynote speakers and young scientists. We also had the chance to highlight the important role that CECT can play in tissue engineering. In particular, we want to congratulate our team member, Sarah, for her well-deserved "Award for Best Oral Presentation". Sarah's presentation about the family of POM contrast-enhancing staining agents demonstrated the great potential of CECT in tissue engineering.

---
ESB 2019
The ContrasT team was also present at the ESB 2019 conference! This was the first conference for Lisa Leyssens and Arne Maes. They presented their work on CECT imaging and nanoindentation of the bone-tendon interface.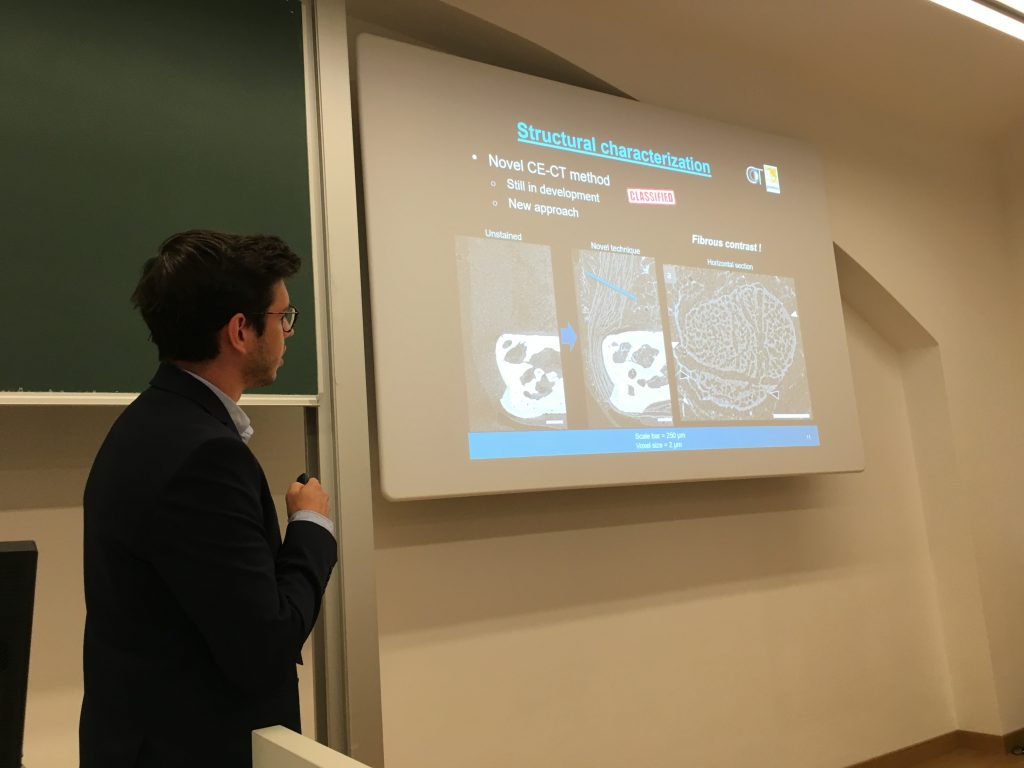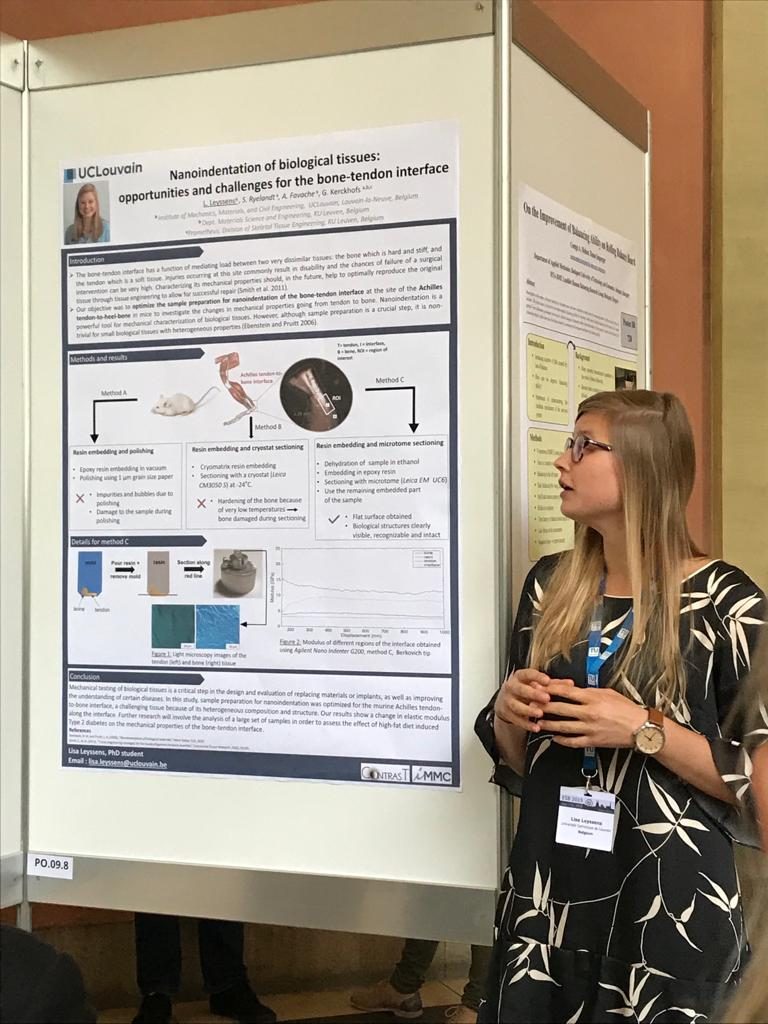 ---
Paper published
We are very proud to announce the following CECT paper, to which our research group has contributed. After 2 years of persistent hard work, the paper has now been published in PNAS. Congratulations to Greet Kerckhofs, our research group leader and joint last author of this paper. Check out the paper here.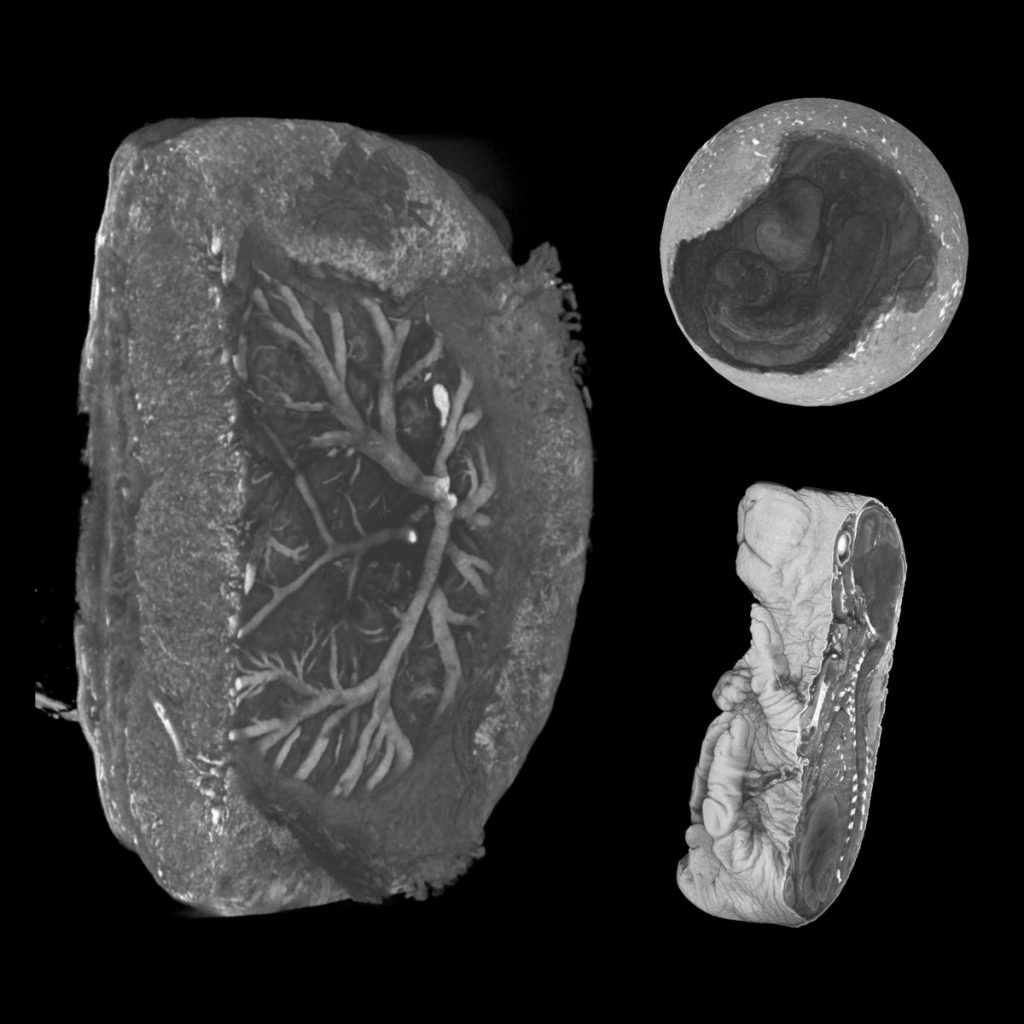 More details on the published article can also be found on the UCLouvain website by following this link. If you want to read more details about CECT and its applications, Daily Science gives some more insights on the topic: L'histologie virtuelle en 3D passe à la haute résolution à Louvain.
---