Nederlands – English – Français
Onze aanbevelingen voor filtermaterialen
Op basis van onze data en gegevens uit de literatuur, vindt u hieronder een tabel met aanbevolen filtermaterialen. Onderstaande figuur classificeert de verschillende filtermaterialen (en de katoenen enveloppe) op basis van hun filterefficiëntie (3µm en 0.3µm) en ademend vermogen. Als u andere materialen wil testen, aarzel dan niet ons te contacteren via greet.kerckhofs@uclouvain.be !
We zijn ook begonnen met het evalueren van de veroudering van het filtermateriaal en de textiele enveloppe (door wassen op 60°C en/of drogen). Deze resultaten worden binnenkort online gezet!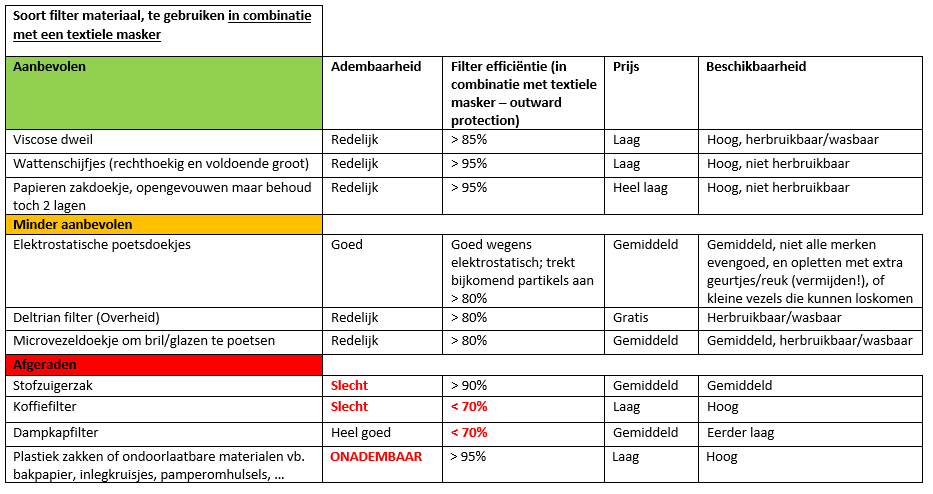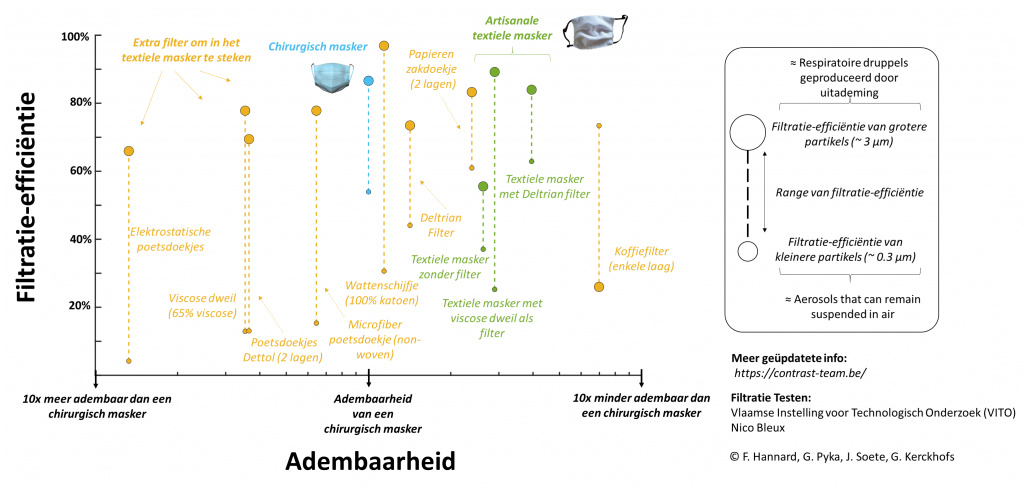 ---
Zie hieronder een artikel over ons project verschenen in Test Gezond van Test Aankoop op 24/09/2020
---
Our recommendations for filter materials
Based on our own data and data from literature, please find below a table with recommended filter materials. The figure below classifies different filter materials (and cotton textiles) according to their filter efficiency and breathability. If you have other materials to be tested, do not hesitate to contact us via greet.kerckhofs@uclouvain.be !
We also started assessing the aging of the filter material and textile envelope (by washing at 60°C and/or drying). These results will come soon!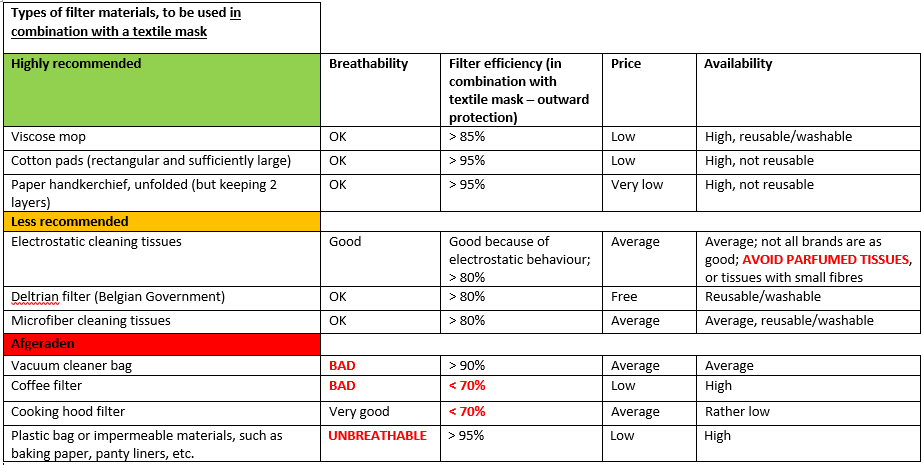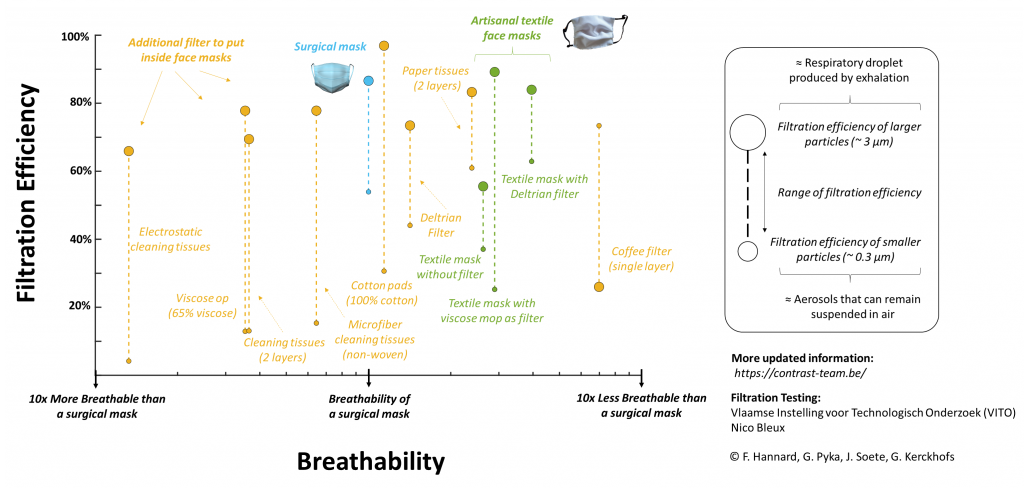 ---
Nos recommendations pour les filtres
Sur base de nos propres données ainsi que de données venant de la littérature, vous pouvez trouver ci-dessous un tableau reprenant nos recommendations pour les matériaux à utiliser en tant que filtre. L'image en-dessous classifie les différents matériaux (et l'enveloppe en coton) sur base de leur efficacité à filtrer et sur base de leur respirabilité (figure pas encore disponible en français mais disponible en néerlandais et anglais plus haut sur la page). Si vous connaissez d'autres matériaux à tester, n'hésitez pas à nous contacter via l'adresse suivante: greet.kerckhofs@uclouvain.be !
Nous avons aussi commencé à évaluer le vieillisement des filtres et de l'enveloppe en coton (en les lavant à 60°C et/ou en les séchant). Ces résultats vont bientôt arriver!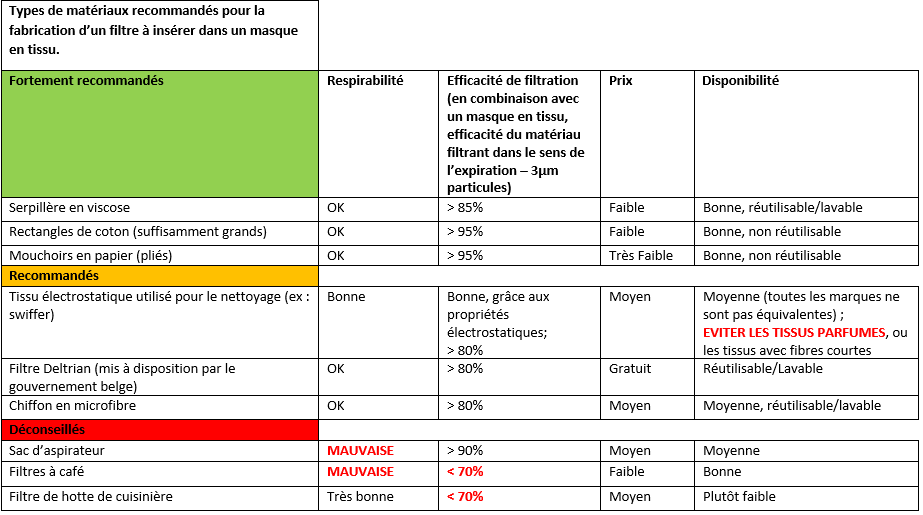 ---
Ci-dessous un article sur notre projet publié dans Test Achat le 24/09/2020